I'm
lovin
the crafting! I haven't had so much uninterrupted free time in a while. And since I probably won't again for the next 18 years or so I've been knitting and sewing and crocheting like crazy. You can check out my recently finished project (yes Mom and Dad, I finish them now!) the pig in the pants.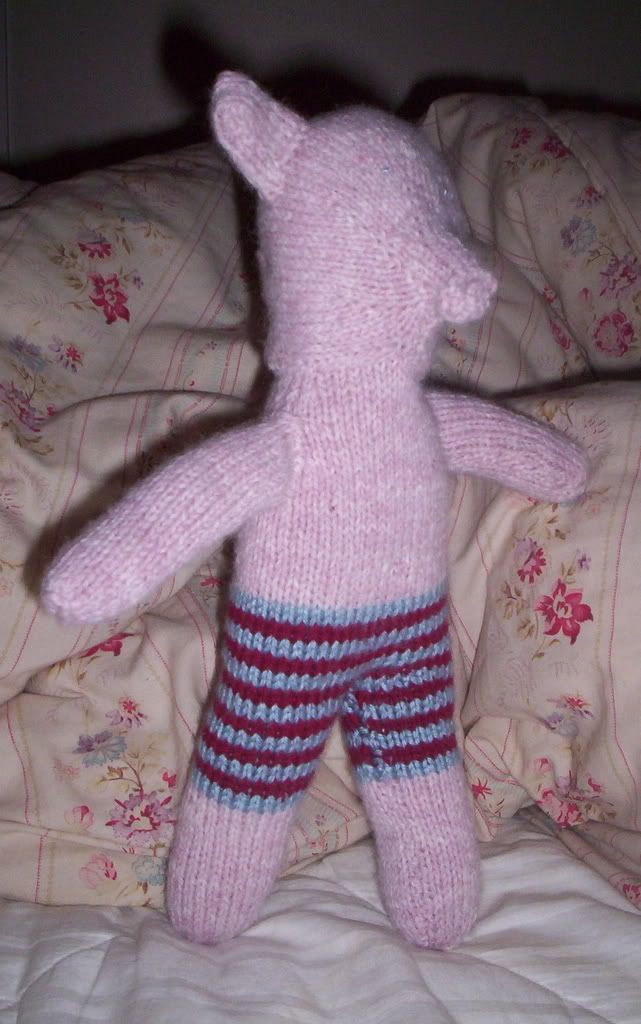 And nearly finished, our baby's
floor quilt
and mock cable cashmere
blanket
.
I'm also working on a blanket for my nephew due in August and will embark on a skirt or two with Hannah, my friend and sewing guru. Always a stuffy
yankee
deep down inside, I know what idle hands are!